Ok basically i'm about ready to release my first map. It's called Fornway Mountains, and as noted in the title this particular map is the south. My future map will be fornway north - but should hopefully implement a higher variation of new tiles (to keep it from looking the same as the south). The map was originally 300x300, but i downed it to 250x250, as it wudn't run on 300 for some reason...
UPDATE
Ok the map is sorted now, I have ironed out as many bugs as possible, but if you do happen to find any more let me know.
http://www.mediafire.com/?z5jbzyyk2yu
Fornway Camp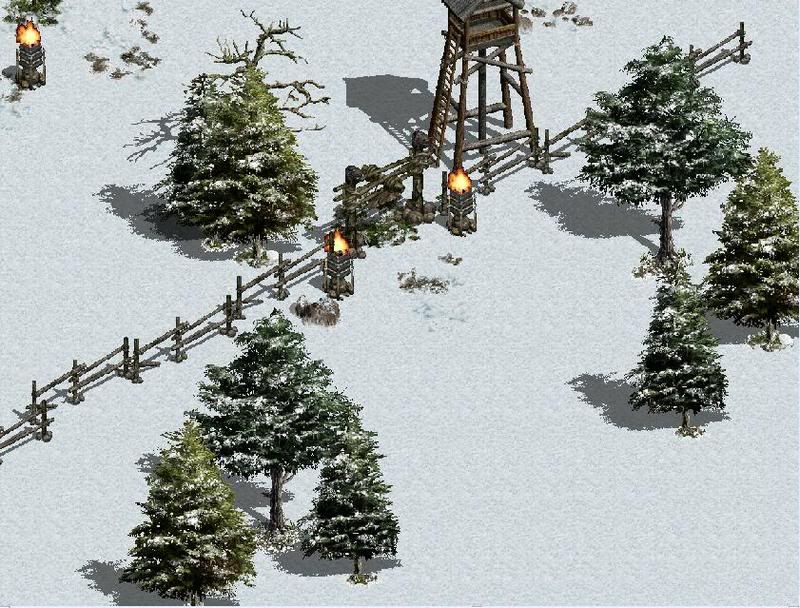 Fornway Cave
Now, it doesn't look like much atm, as basically what i've done so far is get the basic landscape done and get some fauna and ground detail about. I have done all the move points and need them testing.
The problem is i ain't 100% sure how i can test it on my own server. I have got 7 files: .hif .hpf .imf .lsd .tmn .tsd and .mod - but i'm not sure what is supposed to go into the actual server files map folder. Any help would be greatly appreciated, as the sooner i can get on the map - the sooner i will release!